Thailand's First Global Fintech Accelerator Program
Bangkok Bank InnoHub is a 12-week program that will allow you to collaborate with
one of Thailand and Southeast Asia's largest commercial banks.
Area of Focus
We are refreshing our approach with five new themes. Please check them out and if you think your idea or innovation fits please contact us and apply now.


Creating Unique Customer Experience


Digitization and Automation


Future SME Solution


Innovative Payment


Discovering Cutting Edge Technology
About the Program
Selected startups will receive dedicated mentorship from financial experts from across Bangkok Bank and Bualuang Ventures as well as strategic guidance from international venture firm and innovation provider, Nest. They will be guided through a process that is designed to give startups the opportunity to secure a Proof-of-concept (POC) with the bank and pitch for investment by the end of the program
Why Bangkok Bank InnoHub Accelerator Program?
Thailand is the second-largest economy in the ASEAN region where founders can take advantage of the rapidly growing and vibrant startup ecosystem which is supported by the government's Thailand 4.0 initiative.
Bangkok Bank is one of the largest banks in the region, a formidable entity in both banking and business. Thus, through the structured support and potential investment from Bangkok Bank and/or Nest in this program, international startups and local startups are able to apply innovative technologies in Thailand and the greater SEA region.
Program's timeline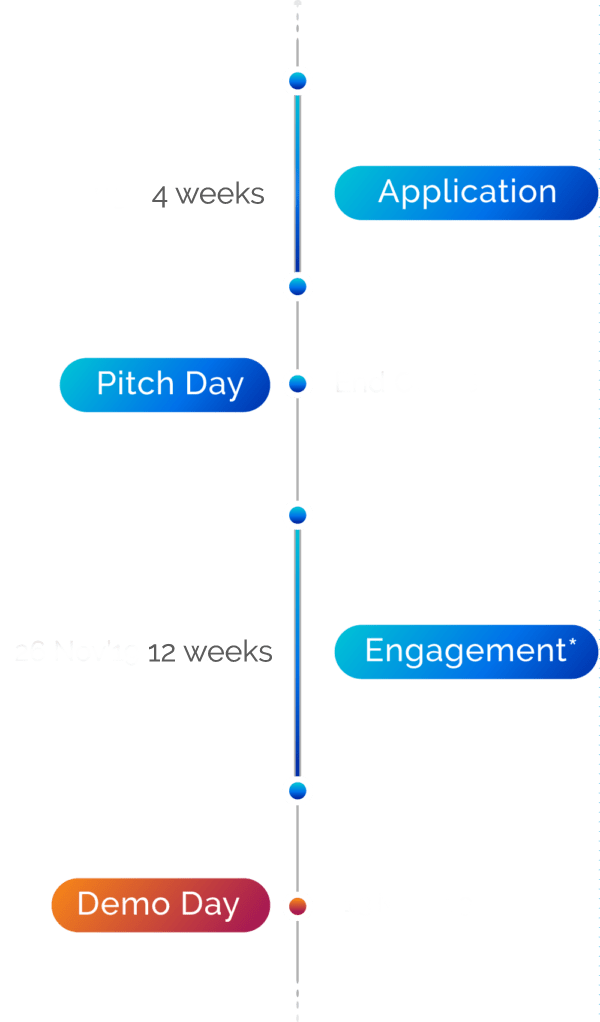 This accelerator will go beyond traditional lecture-style seminars on the basics of building a business. Instead, a dedicated champion will be assigned to each startup to understand their unique needs. Mentors from Bangkok Bank's business and technical teams will guide each startup towards a potential pilot that will help them secure meaningful partnerships in the future.

Frequently Asked Questions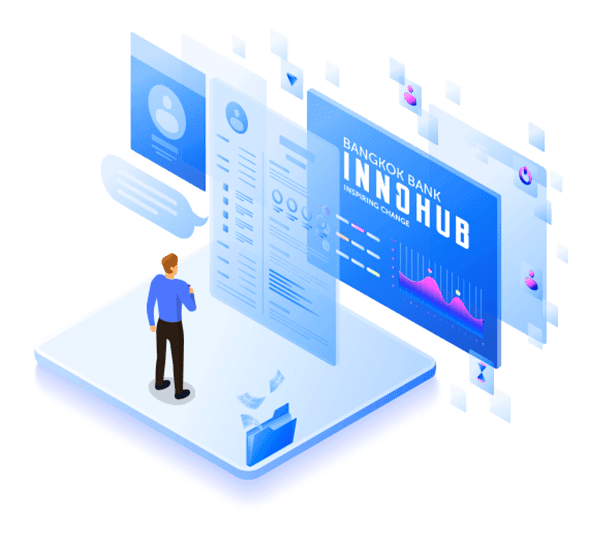 GENERAL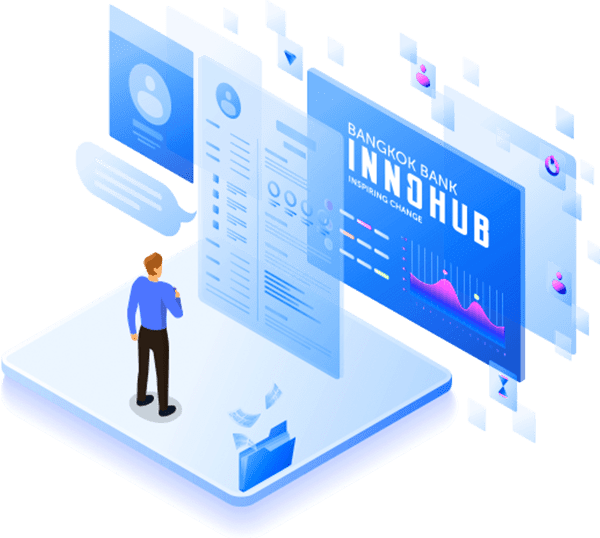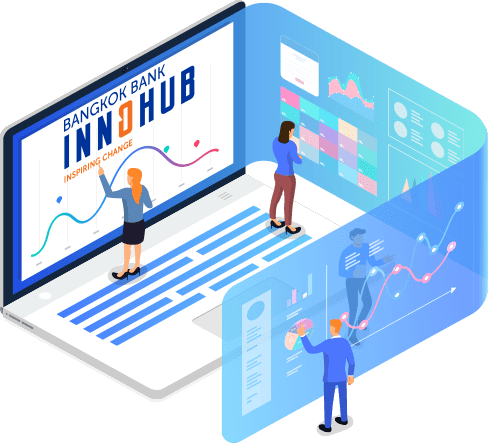 FUNDING
As part of the program, Nest and/or Bangkok Bank will sign an agreement with you that gives us the opportunity to invest in your company at the conclusion of the program. The terms of this agreement will be negotiated on a case by case basis and will always be based on a mutually agreed valuation. We will not take a fixed equity percentage upfront, instead we will work with you to determine a valuation that you are comfortable with and which appropriately captures your stage of development. Nest and/or Bangkok Bank will only invest if at the end of the program, we jointly feel that we can add significant value to your business. Regardless, we aim to understand the type of support you need and we strive to provide that support through introductions to investors and partners in our network during and after the conclusion of the program.
You'll have the opportunity to showcase your products and services at Demo Day, where a range of potential investors, which may include venture capitalists and influential industry leaders, will see your proposition and listen to your pitch. Nest will maintain an ongoing relationship with the founders and continue making introductions to investors and VCs after the program ends.
LOGISTICS
We will arrange for a final Demo Day in end of February or early March 2019. This will be an invitation-only Demo Day for you to pitch to a wider audience for external partnerships and funding.
We're pleased to say there's no such thing as a typical day. Throughout the program, you can expect to be guided by Bangkok Bank and Nest mentors and advisors, as well as access to venture capitalists, CEOs, innovators and industry visionaries.
NEST
Nest operates corporate accelerator programmes, invests in startups and runs a global entrepreneurial community called Mettā. Nest has built an innovation ecosystem to connect the fast growing markets of Asia, the Middle East, and Africa. Our goal is to help entrepreneurs, corporates and governments to connect, collaborate and scale. Visit us at https://nest.vc/
Bangkok Bank InnoHub Season 2 is a joint effort between Nest and Bangkok Bank. Nest has managed and delivered innovation programs with Bangkok Bank since 2017 and have a track record of establishing and supporting similar programs in other markets, for example in Hong Kong (for DBS Bank, INFINITI, FedEx and AIA), Singapore (for AIA & Konica Minolta, and for OCBC Bank) and Bahrain (for American Express). As an international innovation partner with an extensive global network, Nest can help attract top startups to gain increased exposure to the local Thai market and additionally use the program as a foundation to expand regionally and internationally.

Blog
Is the Metaverse the future of business in Thailand? [...]
Tech that died in 2021 Tech companies generate [...]
Successful female entrepreneurs provide a new face for business [...]
Any question? Reach out to us and we'll get back to you shortly.