Tech that died in 2021
Tech companies generate excitement each year by releasing new apps, devices, and platforms to the public. Some highlights of 2021 include the Google Pixel 6, Nintendo Switch OLED, and Apple Watch Series 7 – each of them pushing the envelope for innovation in its own field.
Yet each one is also destined to have a short shelf life. The years ahead will bring new and more advanced models, as well as entirely new product categories. Just as the rise of email meant the end of fax machines, even the most triumphant of today's tech products will someday feel primitive to future generations.
These cycles of innovation are necessary for the industry to evolve. The new may be destined to sweep away the old – but we must also remember that the new has its roots in the old. So this year, as we say goodbye to yesterday's tech products and make way for new ones, let us take one more look back at the gadgets and platforms we are leaving behind. The lessons we learn from their example will light the way toward a more exciting and inspiring future.
Alienware Graphics Amplifier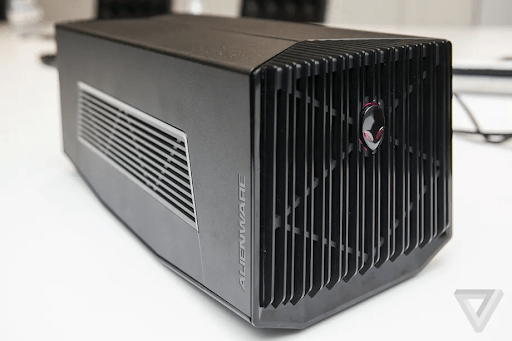 Credit: The Verge
Dell's Alienware laptop, renowned for its graphics capabilities, was one of the first companies to supercharge gaming with an external graphics processing unit (eGPU) – the Alienware Graphics Amplifier (AGA).
However, the latest Alienware X15 and X17 gaming laptops, released in mid-2021, replaced Dell's AGA proprietary eGPU port for a generic Thunderbolt port. As Thunderbolt ports are becoming increasingly common amongst laptops, this move brings Dell in line with other manufacturers. It also represents the end of an ambitious experiment, and the start of a fresh approach to gaming for Alienware.
Dell has seemingly learned the same lesson that tech companies sooner or later come to appreciate – that specializing in a single area of expertise is far easier than trying to be the best at multiple highly complex tasks. Dell's decision to make its laptops compatible with products from other eGPU manufacturers will let consumers benefit from innovations across this competitive market.
Oculus Rift S

Credit: Ubuy
The discontinuation of Oculus Rift S shows how rapidly the tech world is moving.
Oculus' parent company Meta (previously Facebook) announced that the Oculus Rift S will no longer be restocked in store shelves or online retail platforms in the United States. This decision has been traced back to a key weakness of the product: The Oculus Rift S needs to be physically connected to a PC in order to work.
The Oculus Rift S is being replaced by the Oculus Quest 2, which need not be connected to a PC to create a fully immersive, virtual reality gaming experience. The shift to Oculus Quest 2 shows where technology is headed – an era of completely wireless and self-contained devices, which operate independently for maximum consumer convenience.
LG Android Phone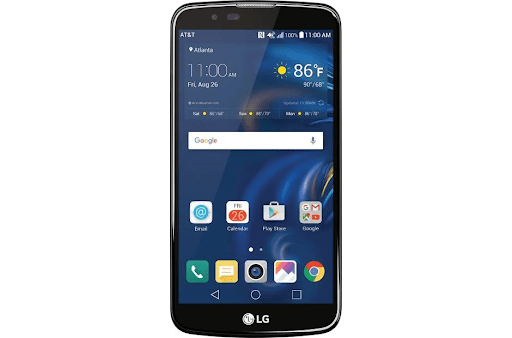 Credit: LG
South Korean electronics company LG Electronics Inc. has ceased production of Android phones, and will shift its focus toward other types of electronics. These include robotics and electric vehicle parts, as well as devices which incorporate artificial intelligence and the Internet of Things.
LG's decision to disband its mobile phone business unit should come as no surprise, given the ultra-competitive market they were up against – led by Apple and Samsung. While some of LG's mobile phone models were impressive, like LG Wing 5G and LGV60 Dual Screen, many did not live up to consumer expectations.
LG's failure in the mobile phone market is a reflection of how fast smartphone technology is moving – and its high barriers to entry, due to ever-rising standards of functionality and design.
Apple HomePod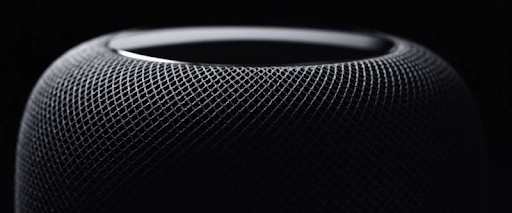 Credit: MacRumors
Apple fans have been known to line up for every new iPhone or Apple Watch – but the company's HomePod did not share the same level of mainstream success.
Apple's HomePod speakers ceased production in March of 2021, as its limitations grew increasingly apparent in this quickly developing market. Specifically, despite its excellent quality speakers, the HomePod's "smart" functions perform poorly in comparison to similar products from Google and Amazon.
To correct for these shortcomings, Apple released the HomePod Mini. This device has enhanced smart functions like voice assistance and home control – all for US$99, compared to the original HomePod, which was priced at US$300.
The evolution from the original HomePod to the HomePod Mini shows how the failure of one technology can serve as a stepping stone to a better version – something that all tech lovers can appreciate.
Periscope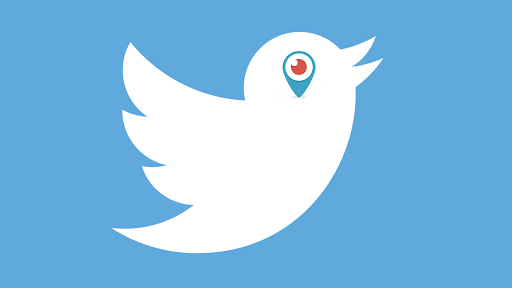 Credit: Twitter Techcrunch
The Twitter-owned, live-streaming app Periscope was another casualty of 2021, coming to an end following an official announcement on Twitter last March. This move echoed Twitter's previous decision to shut down its Vine platform in 2019.
Despite a widespread demand for streaming services, the growth of TikTok and Instagram made Periscope lose its uniqueness – and consequently experience a continuous decrease in user engagement over time.
Like the Oculus Rift S, the original HomePod, and other tech innovations that faded away in 2021, Periscope originally held promise. Indeed, each of these products and platforms helped carry the technology torch forward, illuminating the path for future generations of tech lovers and tech developers alike.