Vymo eliminating the manual processes of CRM for salespeople with innovation and AI
Sales management and customer relationship management (CRM) systems are very important for businesses. However, it can take time for employees to learn how to use and accurately input data into such systems. This is where Vymo steps in. The startup seeks to make work easier every day with its artificial intelligence (AI) personal assistant that helps input and analyze information as well as advise on action people can take to increase sales.
What is Vymo?
Vymo provides a mobile-based AI-enabled customer relations management solution for field salespeople. Based out of India, the startup services clients across Asia with a focus on the banking and insurance sectors.
Salespeople are often short on time, so it is challenging for them to regularly update their CRM database, such as Salesforce. An outdated CRM platform and old data can lead to companies missing out on opportunities to sell. Vymo helps address this problem by automatically updating a company's CRM database when it automatically detects a sales activity. The AI-enabled app on a salesperson's mobile eliminates the need for manual data input.
Vymo technology allows for customer call detection and real-time updates that remove the need for manual call reporting. Also, the app provides potential lead suggestions and uses location tagging to get location-relevant information, such as potential leads or area coverage reports.
What was the inspiration behind Vymo?
About five years ago Mr Yamini Bhat and Mr Venkat Malladi, joint-CEOs and co-founders, came up with the idea for Vymo. Yamini was previously an engagement manager at McKinsey & Company, specializing in sales and distribution. Venkat was an engineer and manager at Google in the mobile search and mobile maps departments.
Yamini realized salespeople generally do not like using CRM systems as manually inputting data and sales report is time-consuming and takes them away from selling their products and services. Poor inputs result in poor data which reduces the ability of businesses to improve their sales productivity.
The duo developed Vymo to solve this problem. Currently, they have more than 50 customers, and the platform is used by some 85,000 salespeople each day.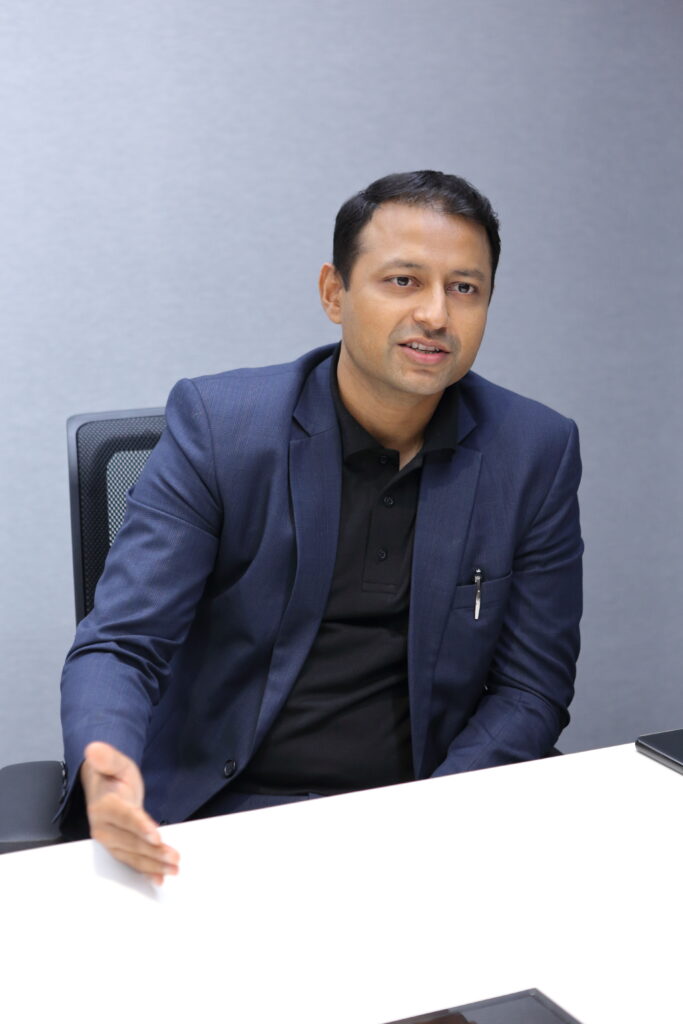 Mr Anurag Srivastava, Vice President
What makes Vymo unique?
Vymo is one of the few companies offering a mobile-ready, AI-driven solution for automatically uploading customer data. It integrates with existing CRM platforms such as Microsoft Dynamics, Salesforce and in-house CRM databases. Within about four to six weeks of implementing Vymo, companies can use it to collect and collate customer data to improve outcomes and assist with coaching salespeople to improve sales techniques and activities.
Who are your target customers?
Vymo works predominantly with large banks and insurance companies, such as HSBC and Alliance Bank. The startup caters to financial companies and believes collaboration with Bangkok Bank is a logical next step.
What is the biggest challenge to running a startup?
Changing the mindset of potential customers is the biggest challenge for Vymo, says its vice president, Mr Anurag Srivastava.
"SMEs are not always willing to embrace or introduce technology into their business processes as the tried-and-tested methods of old have worked well so far," he says. "The biggest obstacle to gain further market share in Southeast Asia is to change the perceptions of technology and innovation for SMEs."
Another challenge for the company and the executive team is to figure out its growth path. Even with a 97% renewal rate, Vymo needs to consider the capabilities of the app to ensure constant validity in the tough CRM market. The team will need to decide if banking and insurance will continue to be their focus, or whether they will need to expand into e-commerce and SME companies.
Why did Vymo apply to Bangkok Bank InnoHub? How did you feel about becoming a finalist?
"The level of engagement and programs offered is remarkable," says Anurag. "We've not experienced it at other programs."
Vymo was particularly attracted by the way Bangkok Bank InnoHub invests time in startups and helps guide and mentor them, rather than mainly focusing on making introductions to potential partners, which is what many other accelerator and incubator programs do.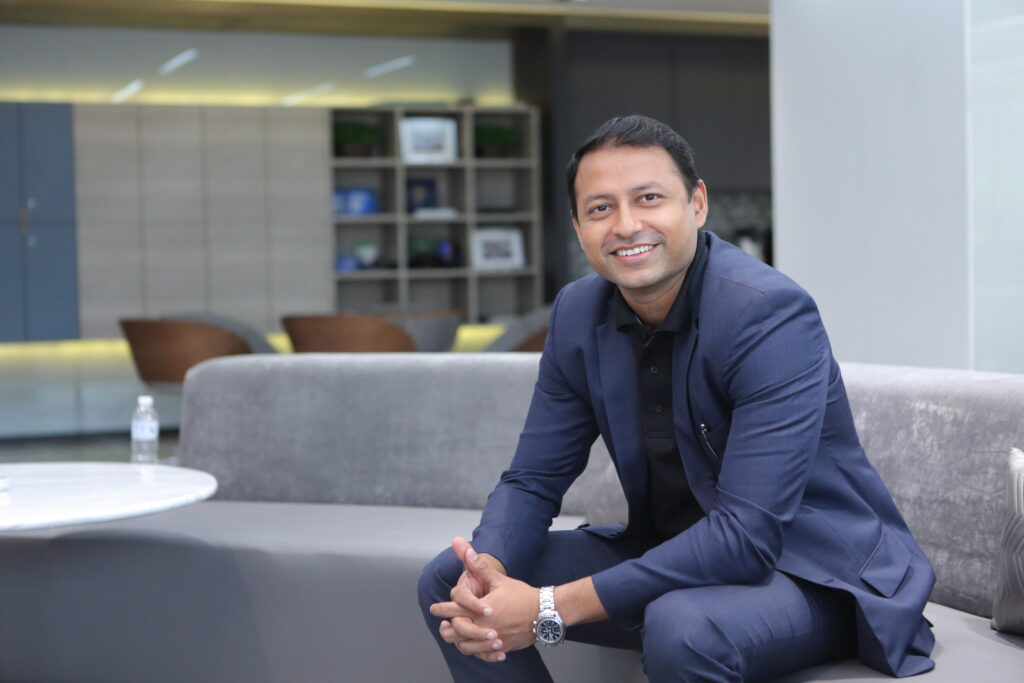 Mr. Anurag Srivastava, Vice President
"Due to the broad spectrum of fields covered by the finalists in Season 2 of Bangkok Bank InnoHub, the financial services sector in Thailand can look forward to amazing improvements — for individuals and business customers alike," he says. "Technology and innovation, across AI, CRM and communications, will ensure that Thailand will lead the way in meaningful and valuable change."
Vymo was recently chosen as the cool vendor in CRM Sales 2018 by Garner and has launched Vymo for Salesforce to assist businesses that use Salesforce to make their sales and marketing more efficient.