Digital Twin: The new power of real-time cloning
           Even small mistakes can be costly in the business world, which is why organizations spend significant time carefully planning their activities and adjusting their processes to reduce risks and errors. "Digital twin" technology has been designed to help organizations with these tasks.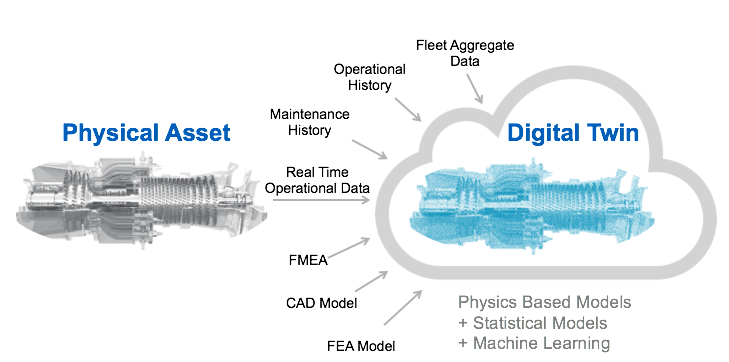 Digital twinning uses AI, machine learning, and IoT (Internet of Things) technologies to create a digital copy, or model of physical objects, processes and systems. They are designed to be as close to their originals as possible, regarding their properties and behaviours, and use real-time data from sensors to constantly update themselves to reflect any changes of their real-world twin. Digital twins can also be used to test a number of scenarios without the limitations, costs or consequences of doing the same thing in the real world.
           Industrial applications of this technology are used to forecast and analyze future situations to predict possible risks. This makes it useful for improving production efficiency, production planning, and machine functionality.
           Cityzenith, a software developer that harnesses digital twins for city planning, used the technology to develop the city plan for Amaravati, Andhra Pradesh's new state capital. They created a 3D prototype to monitor the construction process and analyze area division and expropriation in real-time. Sensors monitor traffic, climate and the activity of residents and the data is fed back into the model to help predict relevant behaviours and manage issues more efficiently.
           In Brazil, Stara, a tractor manufacturer, uses digital twin technology to increase farm efficiency. IoT sensors are installed on tractors to test system quality and analyze malfunctions to help deliver higher crop yields and more efficient development.
           Digital twin technology is also expected to play an increasingly important role in the future of complicated businesses, such as medical services. The technology can show real-time changes taking place in our body's organs, bones, muscles and other systems to help identify, analyze and predict illnesses or abnormalities so we can receive effective treatment as early as possible.
           These are only a few examples of how digital twins could be used. Ultimately, the technology could help support every industry worldwide.