Eywa Media raising customer engagement to a more meaningful and interactive level for ensured advertising success
Traditional media television and radio businesses are facing challenges. The customer journey in the current era has dramatically changed. While people still watch television or listen to the radio, they are spending more time on their smartphones or tablets. So the challenge is finding a way to connect the offline world (traditional television/radio) with the online world (smartphones/tablets) in order to understand consumer behavior and present cross-platform advertisements that best reach target groups. This is how Singaporean startup Eywa Media came about. Its goal is to use technology to create cross-platform solutions.
Eywa Media is a digital signal processing company that takes audience interaction and engagement to a new level by incorporating deep audience analytics and sophisticated audio detection.
Henry Ford once said, "Fifty percent of my advertising works, I just don't know which 50 percent." Companies no longer have to worry about that thanks to Eywa Media. The startup provides advanced digital marketing services such as cross-platform targeting, brand safety, data security, geo-targeting, deep audience analytics and revenue from interactions.
Eywa Media services clients across Asia and the UAE from its headquarters in Singapore. Its global technology center is in Bangalore, India, and its global data center is in the US.
What was the inspiration behind Eywa Media?
Mr Ramasubramaniya Raja, the company's CEO and co-founder, says Eywa Media's key motivation is to create change in the digital world by bringing offline marketing and advertising to online.
While online activity is growing rapidly, many companies still do a lot of business in the offline world. Eywa Media wants to merge the two. With its technology, the team sees everything as a signal, and they aim to get all the signals onto a single platform.
Eywa Media's technology allows clients to understand their customer's behavior. The technology collects non-PII (Non Personally Identifiable) data from application's ecosystem, and electronic readers that are placed in malls and stores, to formulate a picture of your shopping patterns and behavior.
Ramasubramaniya says most companies do a poor job of managing customer interaction and engagement. Brands may effectively target customers only to miss the mark when it comes to meaningfully engagement with those customers.
Eywa Media uses its technology to first generate an in-depth understanding of customer behavior and needs and then communicates with customers in a meaningful way by sending them the right promotional message at the right time.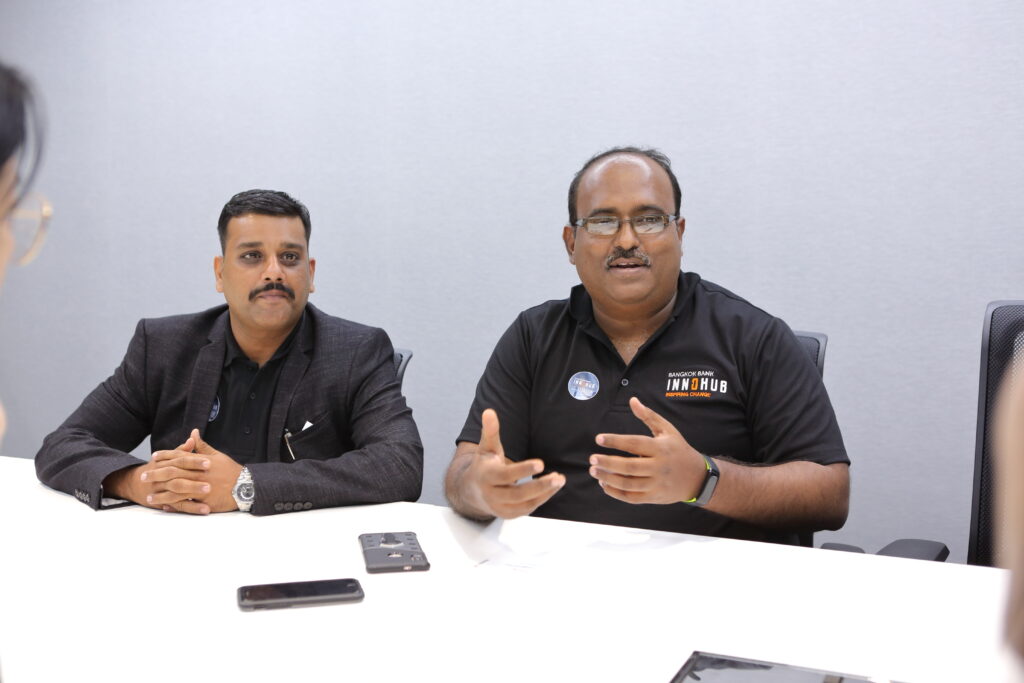 Mr Bosky Subramanian, Chief Digital Evangelist and Mr Ramasubramaniya Raja, Founder and CEO.
What makes Eywa Media unique?
Ramasubramaniya says he is not aware of any other company using this sort of tracking technology in Asia. This alone makes Eywa Media unique.
Who are your key clients?
Eywa Media focuses on online and offline retailers. They have more recently started to look at the financial sector.
"Three years ago, a bank would not approach us," says Ramasubramaniya, "but that situation has changed. To be successful, a startup needs to be ahead of the market and to work with clients who are also ahead of the market."
What are the biggest challenges of running a startup?
Eywa Media's biggest challenge is gaining enough traction in the market to attract customers. It also faces challenges in attracting, hiring and retaining tech talent. The company tries to overcome these issues through networking and speaking with the right investors and people in the industry.
Ramasubramaniya says it is also vital for startups to be ahead of the market and to get their products into the market as quickly as possible.
Why did Eywa Media apply to Bangkok Bank InnoHub? How did you feel about becoming a finalist?
"When we entered the banking market, we immediately looked at Thailand because the top ASEAN banks are in Thailand," says Ramasubramaniya, adding it is vital to be recognized as a strong customer engagement platform to gain traction with banks. "That's why we welcomed the opportunity to work with Bangkok Bank and to engage with their senior management."
InnoHub also provides them with the opportunity to learn and gain knowledge and experience from Bangkok Bank InnoHub, the bank and their partners, Nest and Bualuang Ventures.
"We are happy to be involved in the accelerator program, but we also feel the responsibility to deliver because of the high stakes," he says. "There's some anxiety about this but it adds to the excitement."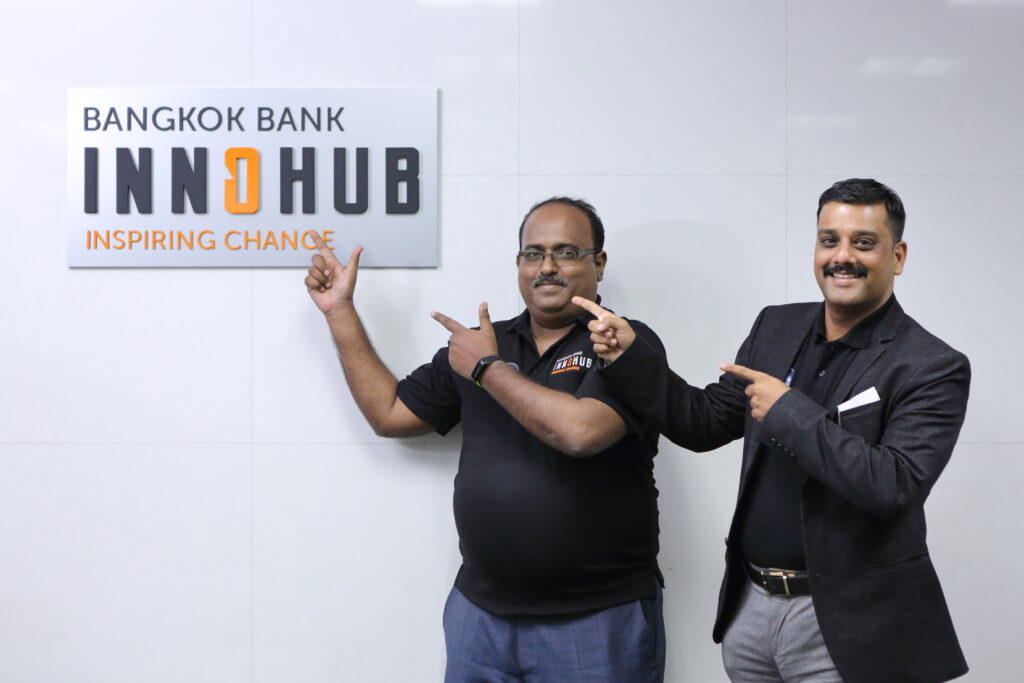 Mr. Ramasubramaniya Raja, Founder – CEO and Mr. Bosky Subramanian, Chief Digital Evangelist.
Building a good customer experience for customers has already become the heart of every business – whatever improves customer experience, increases customer satisfaction in the service, and leads to new opportunities to create revenue. Eywa Media has developed a solution by linking offline and online worlds together by using Deep Technology such as adapting audio detection so that it can be applied to the media business.