Pymlo is a Thailand-based startup taking back-end accounting to the Cloud
Every business, including SMEs, needs a good accounting management system. However, the cost of such systems can be prohibitively high for SMEs. As a result, many SMEs use spreadsheets such as Excel, but this often results in problems with repeated information or errors because they lack a proper database system. They end up wasting a lot of time in preparing documents and reports. So SMEs need a platform that simplifies the accounting process and is easy to use for people without a financial background.  
Pymlo provides a cloud-based accounting platform for SMEs. The Bangkok-based startup's customers include retails shops, online stores, restaurants and manufacturing plants.
What was the inspiration behind Pymlo?
About six years ago, Mr Kirill Melnikov, Pymlo's co-founder and chief business officer, realized there was a clear opportunity to help small businesses in Thailand overcome the daily challenges they face from managing their accounts, financial activities and processes.
Thai regulations require businesses to keep all financial data for seven years. Most SMEs use a paper-based system meaning they can generate container loads of invoices, receipts and other financial documents each year. As many SMEs do not have a secure place to store all the required documents vital information is often lost, destroyed or simply thrown out. Pymlo seeks to solve these problems by safely and securely storing information and documentation on the cloud.
What makes Pymlo unique?
There are two types of accounting, frontend and backend. Pymlo is a Thailand-based company that focuses on backend accounting processes for SME's.
The accounting platform handles tax statements, invoicing and inventory management, as well as a general ledger and balance sheet. Other online accounting startups based in Thailand do not do ledger or balance sheet processes, their focus is more on invoicing and payroll.
Also, due to Pymlo's recent partnership with PayPal, Thailand SMEs can now accept PayPal payments directly. Companies can display PayPal as a payment option on their invoices through the Pymlo platform. These PayPal payments also come with better rates through Pymlo than when the business goes directly to PayPal.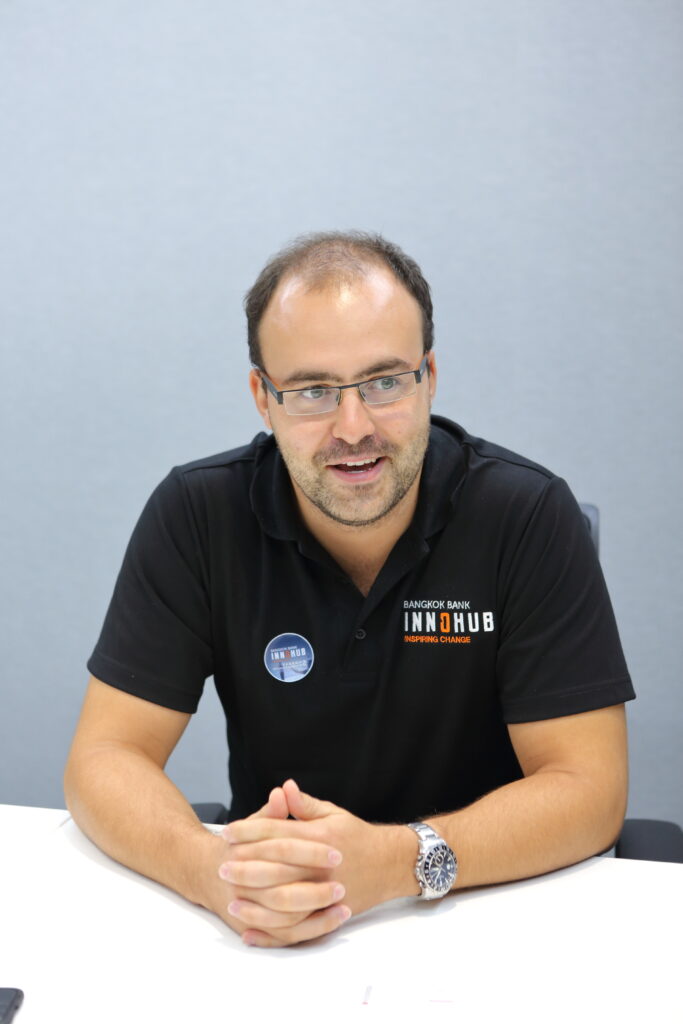 Mr Kirill Melnikov, Co-Founder and Chief Business Officer
Who are your target customers?
Pymlo has more than 1,000 customers. It targets SMEs in Thailand, focusing on those with less than 50 employees, such as restaurants, small manufacturing plants, retail stores, export/import businesses and traders, online stores, tech startups, and tourism businesses.
What are the biggest challenges of running a startup?
"Our biggest challenge is convincing business owners that using technology is safer and easier than their current systems," says Kirill. "Many Thai business owners are hesitant to change a business process that has been in place for 10 to 20 years and they do not easily adapt to innovation and tech solutions."
Hiring and retaining tech talent is another issue. "Finding the right person for the job is a big challenge across Southeast Asia, it's not just a problem in Thailand," he says. One solution is to use freelancers and to outsource some roles. However, he says this brings its own set of challenges.
Why did Pymlo apply to join Bangkok Bank InnoHub? How did you feel about becoming a finalist?
Pymlo applied to join the program so they could provide Bangkok Bank business clients with a solution to improve their day-to-day operations by keeping better track of all their financial data. "The platform could be offered as a direct partnership with Pymlo or via a wider solution under Bangkok Bank's brand, as the bank has various departments that Pymlo can partner with to provide accounting solutions to BBL's SME clients," says Kirill.
Kirill says Bangkok Bank InnoHub is a lot more involved with the startups than other accelerators Pymlo had previously joined or had interviews with. "InnoHub is exceeding our expectations. We have been surprised by how involved the teams from Bangkok Bank, Nest and Bualuang Ventures have been."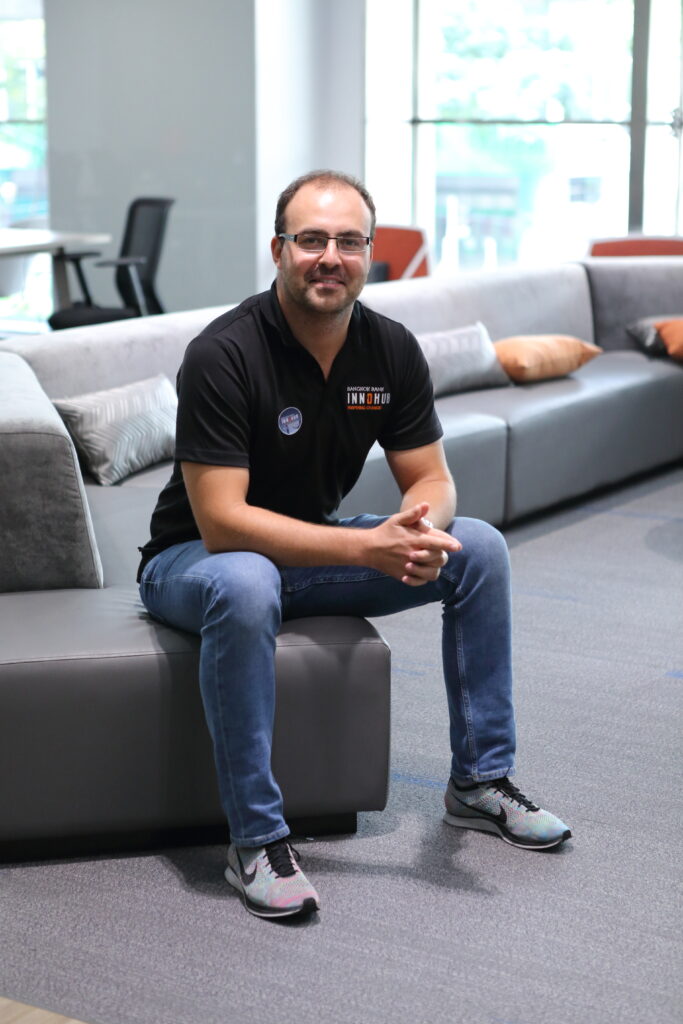 Mr Kirill Melnikov, Co-Founder and Chief Business Officer
The business of SMEs is quite big, especially in Southeast Asian, and there is a need for tools to help with the management of internal processes in each business. Therefore this is the opportunity for startups to quickly find out the needs of businesses and offer solutions to ease their day-to-day business activities and improve business performance. The needs of SMEs in each country are different. So startups need to have an understanding of each country's needs so they can localize solutions to meet those needs. Solutions must be expanded in order to further penetrate each market.