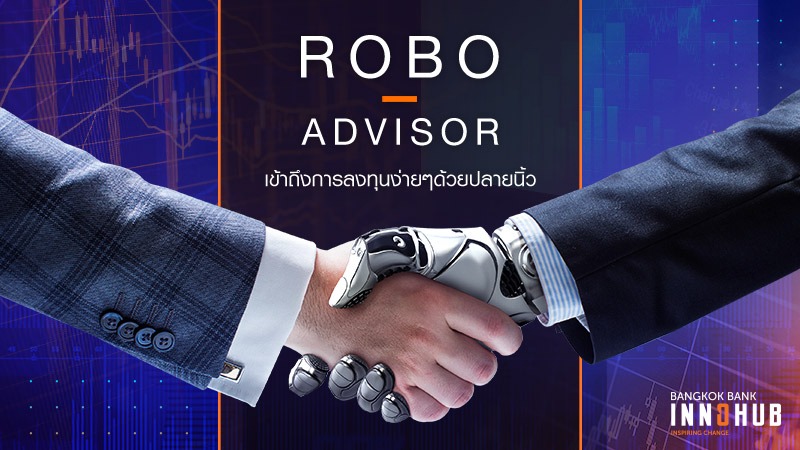 Robo-advisor: Investments at Your Fingertips
           When talking about Robo-Advisor, most people would picture a robotic helper that can give them investment advice. But in truth, Robo-Advisor is an automatic financial planning service which collects client information and adjusts its algorithms under the supervision of a financial expert to offer advice or automatic investment, all available on your smartphone.
           The key to Robo-Advisor's global popularity was the low initial investment and annual fees, and the ability to instantly identify suitable portfolios. It was the most anticipated FinTech service by financial institutions globally because this technology can enhance their services for personal investors (both Mass and Mass Affluent) who do not have access to a one-on-one financial advisor.
           Today, Robo-Advisor is a widely-used FinTech service around the world. According to Statista, in 2017 there were 361 Robo-Advisors actively operating in the U.S., Germany, United Kingdom, China, India, France, Japan, Canada, Switzerland, Singapore and Australia. And in 2018, the assets managed by Robo-Advisors amounted to USD 292,809 million in the U.S. alone. In Thailand, Robo-Advisors are available in the form of an automatic investment linked to user-indicated settings and transaction managements for mobile banking. Although options remain limited, the growing use of Robo-Advisor suggests that new-generations are keen on wealth management on digital platforms. It is highly likely that Thai startups will develop local Robo-Advisors to rival those in the global market within the next few years.
#BangkokBank #BangkokBankInnoHubSeason2 #InspiringChange