Sepulsa using online payment solutions to simplify payment options for companies and private customers
People have to manage regular payment for services such as mobile, internet, water and electricity. However, the process for paying each bill can be inconvenient. Sepulsa, an Indonesian startup, was established to help take away the pain related to paying regular bills.
Sepulsa offers a safe, convenient and reliable online consumer payment platform for products ranging from mobile credit to internet data packages. It is working to cover online payments for industries and companies across markets in Indonesia.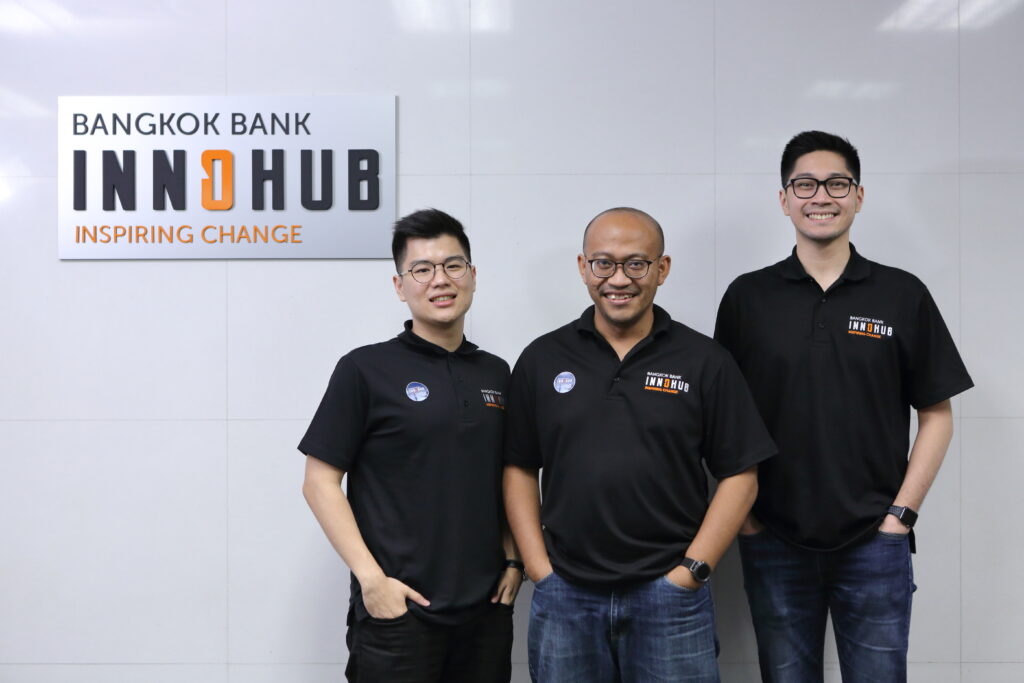 Mr Daniel Karwita, Corporate Strategy Manager, Mr Ananto Wibisono, CEO & Co-Founder and Mr Andri Kumolontang, Corporate Strategy Analyst
What was the inspiration behind Sepulsa?
Mr Ananto Wibisono and Mr Jeffrey Joe, the two founders of Sepulsa, had always wanted to start their own company so that they could give back to society in some way. They were also driven to run the best tech startup.
"When I say the best, it is not only about the size, valuation or profitability — it is about how we as a tech company can really give value to society," says Ananto.
Sepulsa now has 300 people working across three offices in Indonesia: its headquarters in Jakarta, an operations center in Jambi and its technology division in Malang.
What makes Sepulsa unique?
Sepulsa is the only VC-backed startup in Indonesia aggregating digital bill payments from all telecommunication companies (eg Telkomsel, Indosat, XL, Tri, Axis, and Smartfren).
The startup has become popular with e-commerce companies wanting to start selling digital goods, such as mobile phone credit. The company is dedicated to building a strong platform connected to all telcos to facilitate easy bill payments for e-commerce customers. Sepulsa has a strong tech team and it has developed flexible APIs that allow easy integration to new partners and offers scalable payment solutions for other industries.
Sepulsa recently developed new business-to-business payment solutions that enable SMEs to sell digital products.
What is the problem you are trying to solve and what is the biggest challenge to running a startup?
Finding tech talent is not the biggest challenge, but it is the one Sepulsa comes up against most often.
"We've overcome this challenge by creating a tech academy run by Sepulsa called Alpha Tech Academy," says Mr Daniel Karwita, Corporate Strategy Manager. "When you do more things, you need more people. Managing capacity doesn't only cover standard operating procedures and processes, it is mostly people."
Alpha Tech Academy uses a boot camp format. It is an intensive program that requires attendees to work in a classroom setting as well as independently. "It is a program only for the really determined and truly dedicated," says Daniel.
Sepulsa been successful at pooling talent from their academy. Some participants are from a non-tech background but they have thrived thanks to the academy.
Persuading people to digitize their businesses is another challenge. However, Sepulsa helps its clients come around through discussion, education and demonstrations.

Mr. Daniel Karwita, Corporate Strategy Manager, Mr. Ananto Wibisono, CEO & Co-Founder and Mr. Andri Kumolontang, Corporate Strategy Analyst
Why did Sepulsa apply to Bangkok Bank InnoHub? How did you feel about becoming a finalist?
Payment and transactional issues are common challenges for ecommerce platforms. It's a big problem in Indonesia because of the poor payment infrastructure there, says Daniel. This is not the case in Thailand where there is a payment gateway that allows cross-payments between various banks.
"Sepulsa would like to leverage the learnings from the accelerator program to implement a similar system in Indonesia," says Daniel. "The main aim is to build a reconciliation engine."
This engine will facilitate easy and quick payments between merchants, banks and customers. Right now the process takes up to three days in Indonesia for a payment to reach the merchant.
"For a small business, waiting three days for your money means three days without capital for reinvesting into the business," he says.
There needs to be a robust financial infrastructure to facilitate easy and speedy payments. Bangkok Bank provides that strong infrastructure and banking partner to provide payment solutions in Thailand, says Daniel.
"We were very happy and excited to be able to make the Bangkok Bank InnoHub finals," he says. "But now we feel the pressure to deliver."
Sepulsa believes that they, through Bangkok Bank, can make big impact in Thailand to provide payment solutions to SMEs and individuals. They look forward to providing solutions in Thailand and across Southeast Asia.