The Rise of Social Commerce: Stepping up E-Commerce in Southeast Asia
With every brand fighting for a piece of the online retail and e-commerce pie, some companies are now offering solutions to help brands step up their e-commerce game. One such company is Jumper.ai, a conversational commerce platform powered by machine learning. Nyha Shree, co-founder and CMO of Jumper.ai, shares her experience developing tools for social commerce and her advice for brands to establish better relationships with customers through automation.
How did you end up founding Jumper.ai?
I'm a computer science engineer by education, and I started my entrepreneurial journey seven years ago as a student in my final year of college. Since then, I've worked with companies in the e-commerce and social networking spaces. I've also worked in the banking and financial sector as a developer, helping a European bank migrate from a native to a hybrid app. 
I met my Jumper.ai co-founder Yash Kotak through a mutual acquaintance who saw that we had a similar thought process. Bringing over 25 years of work experience, Yash was also an angel investor while I was looking to raise funds for my company. We started Jumper.ai when we noticed more brands establishing their online presence on websites and apps, while customers interacted with them on social media. We've now been working together for five years.
What is social commerce and how do people use it?
Social commerce is the use of social networks for buying and selling. It's a trend that's existed from the beginning of the internet with MySpace and eBay but has exploded with the rise of mobile technology and higher penetration of the internet. Many new internet users today are coming from emerging markets across Southeast Asia, South Asia, Middle East and Africa. Younger people access the internet via their mobile phones, using messaging apps such as WhatsApp, Line and Messenger, as well as social media such as Facebook and Instagram. 
Social networks are a great place for consumers to look for products. After seeing posts on Facebook or Instagram, consumers can reach out directly to merchants inquiring about the product and understanding its features, while building trust with the brand. Social commerce provides the platform for ongoing conversations with the brand until and after the customer is ready to make a purchase. 
How can artificial intelligence (AI) improve the social commerce experience?
Social commerce is not a linear experience like when consumers browse a website for information. Social commerce promises personalized experiences, where each person's journey will be guided by their different questions and preferences. When a customer is making a purchase, the slower the response from a merchant, the more likely they will leave the buying journey. This is where AI can come in: if the merchant is able to set a context for the AI, it will be able to understand customer queries and give immediate, relevant responses, while customizing the individual customer journey.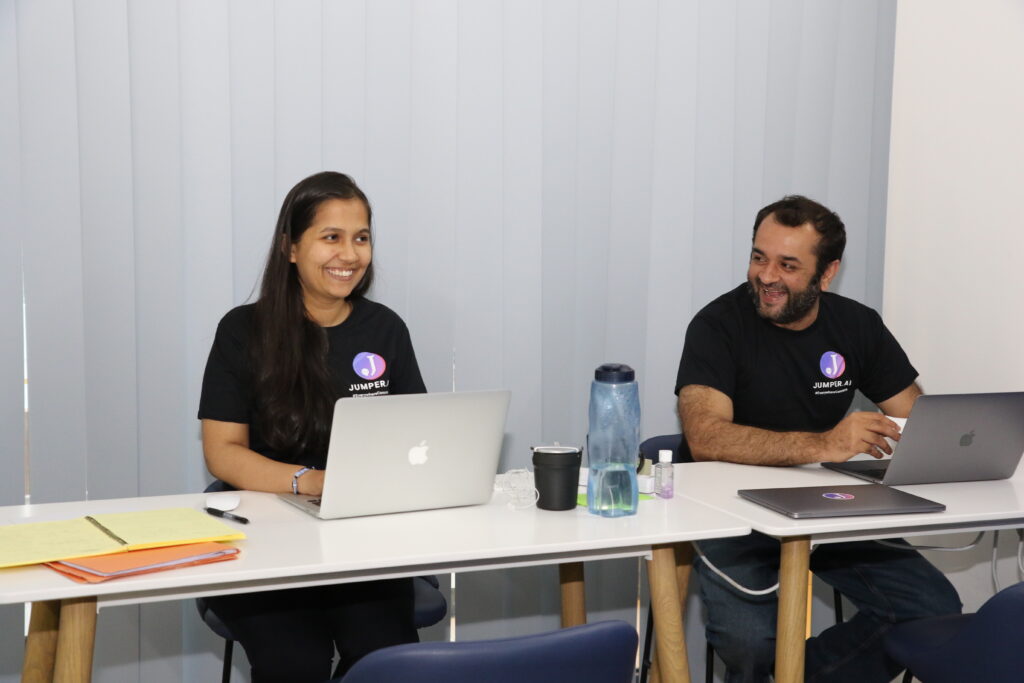 How does Jumper.ai use AI?
We help merchants develop the ability to automate conversations in a couple of ways, one being automated replies, in which customers can enter keywords and get answers. Automated responses can be used for both comments and text messages, and if a customer has shown interest to buy a product, they can self check-out by paying for the product right there and then. We provide the technology to brands so they do not have to build a bot from scratch.
Can you tell us about your company's partnerships with large enterprises?
As with working with any other brand, we need to meet the requirements of each large enterprise. Many large enterprises are geared toward increasing customer engagement, improving customer experience, and increasing product sales.
One of our customers is Disney, which uses our solution to sell movie tickets. As Disney has a huge fan following on social media, people are already engaging with its content about movies. What we do is turn that engagement into ticket sales by sending the user a message and walking them through a journey specific to stories in upcoming movies. In this way, fans can get a better feel for the characters and storylines, and we help them purchase tickets directly within Facebook or Messenger. Using this technique, we have gained up to 68% sales conversion, a very high rate compared to other e-commerce campaigns. 
We also work with a couple of brands for sampling and new product launches. For example, we are driving people to try a new ice cream flavor for Ben and Jerry's by helping them discover the new product and sign up for free samples. Our allows activates a personalized experience when the person redeems the sample, as the machine will mention their name and greet them, before offering them samples. We can also help the brand track the number of customers who bought the ice cream after sampling it to gain real-time feedback. 
What advice do you have for other startups who are looking to work with large enterprises? How do you build trust as a startup?
The biggest factor in building trust with large enterprises is being able to deliver because the large brands are taking on the risk for the customer experience you are providing as a startup from behind the scenes. You need to be sure that your product delivers and has a unique value proposition that can solve their problems. Moreover, as large enterprises may have surging orders, you should ensure that your system is scalable and reliable even through high traffic. Lastly, you need to pay attention to data privacy, standards, protocols and compliance.
Southeast Asia is very fragmented as the consumer behavior and culture in each country is different. What are the trends you see in social commerce in this region in 2020, especially for Thailand? 
Social commerce is very developed in Southeast Asia: the market is highly mature and organic. While each market has its own niche and characteristics, in general social commerce is a growing space in the region and I think we will see more activities in this industry. 
Many big brands which have not previously been present in this space are now investing in social commerce in Thailand and other Southeast Asian markets. With more awareness in the market and more adoption of technology, more players will use this platform.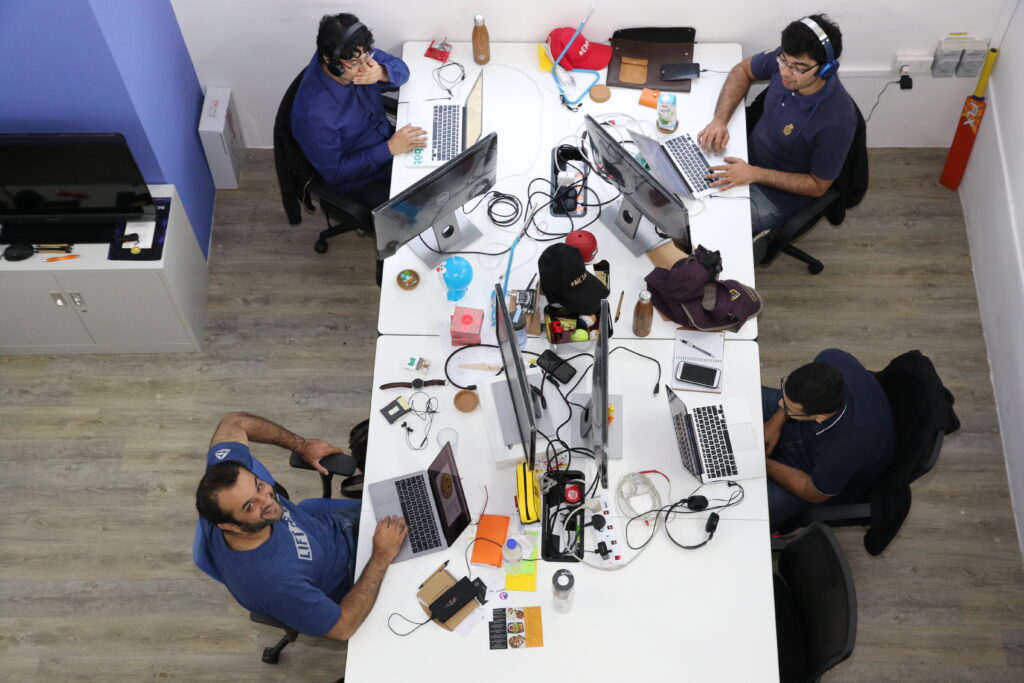 What are the chances for new players to grow when the market is dominated by tech giants?
E-commerce is not just about building and maintaining a website. You need to think about the user experience, a seamless payment system, shipping logistics, and social conversation and commerce. There are huge opportunities right now because companies tend to focus on only one part of the problem — such as customer engagement — but the whole system needs to be seamless and integrated. The other opportunity is to build scale: as bigger and more established brands explore this space, there will be more challenges regarding scale, such as how to handle thousands of conversations at the same time, or how to process multiple orders. This is where AI technology can effectively compete in this area. 
What are the challenges for businesses looking to leverage AI to help improve performance?
For AI to have a commercial impact, a lot of data that has to be collected and fed into the system. The challenge for most brands is the lack of sufficient data to enable AI use to be 100% functional. In such cases, it would take a year or two before we can see measurable results.
Do you think social commerce will replace the general e-commerce platform?
Looking at Thailand, a lot of consumers are already shopping through social commerce, and the number is growing every day. However, it is difficult to say whether social commerce, e-commerce, or the marketplace will dominate online shopping. These platforms are not mutually exclusive. We are seeing consumers going multichannel, and successful brands are those which are able to serve them at their convenience as they go about their digital lives. 
While social commerce is opening up new opportunities for brands to engage with customers, the goal is to offer a more immersive customer journey, provide seamless purchasing, and increase brand awareness. While challenges such as scalability exist, with AI becoming more advanced thanks to more data input, we may see a day in the near future where social commerce becomes a key driving force for the e-commerce and retail industry.